Hands-on projects and active teamwork to generate ideas and find solutions are the hallmarks of Bertschi instruction both in and out of the classroom. Learn more about our continually evolving teaching practices.
Integration: An Inter-Connected World
Bertschi's curriculum makes connections cross all disciplines, from math to art to social studies. Our resource teachers are experts in their fields, and help students at all levels understand the interdisciplinary applications of different areas of study.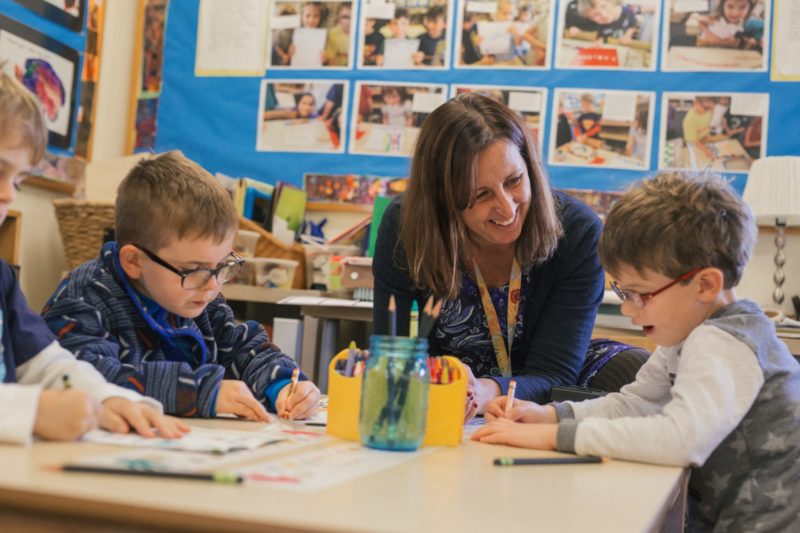 Collaboration: Sharing our Knowledge
Teachers across all grade levels work together to stay at the forefront of teaching, recently revising revise the scope and sequence of Bertschi's social-emotional learning curriculum.
Differentiation: Working at the "Just Right" Level
Classroom assistants and Learning Services teachers work with smaller groups to support mathematics at many levels.
Collegiality: Modeling Life-Long Learning
Our teachers' growth mindset is demonstrated to their commitment to ongoing professional development, continuing education, and a self-developed peer observation and growth system.
---