Six weeks of creativity, discovery, and fun • Open to all
---
Summer 2021
Bertschi School's Summer Exploration camps return in 2021. Our camps are open to all, not just current Bertschi families! We are excited to meet your camper and welcome you to another summer of fun.
This summer Bertschi Summer Exploration offers week-long, full day camps on campus as well as virtual half-day camps via Zoom. All are led by trained, experienced professionals with a strong commitment to working with children.
Download our Summer 2021 Brochure

If you have any questions, please contact Director of Summer Exploration, Tito Ramsey.

---
Registration for summer 2021 is now closed. Contact [email protected] with any questions.
---
The health and safety of campers remains our highest priority. All camps are designed to function within the safety protocols Bertschi has put in place during the 2020-21 school year. These protocols are the result of months of discussion and research by a Safe Schools Committee planning group that included teachers, administrators, parents, scientists, and healthcare professionals. All camps will operate outdoors using covered and uncovered areas of our campus. Well- ventilated indoor spaces will be used for restrooms or in the instance of severe weather events. Camper cohorts will be limited to 15 kids with 6 feet of physical distancing (camps with allowed enrollment above 15 will be subdivided into smaller cohorts). Individual camps will not mix cohorts and will use separately assigned spaces and restrooms.
---
We welcome children entering grades K-6 (as of Fall 2021)
Register early as camp sizes are limited and filled on a first-come, first-served basis
Payment in full by credit card is due at the time of registration
Camp fees are non-refundable unless a camp is cancelled due to low enrollment or regulatory health and safety considerations
If regulatory health and safety considerations require the closure of on site camps, we will make every effort to offer a similar virtual option. In that instance, families will have the option to participate or cancel with a refund
---
| Camp Name | Dates | Grades* | Instructor | Cost^ |
| --- | --- | --- | --- | --- |
| Parkour | Week 1: June 28-July 2 | 3-6 | Matthew Lang+ | $375 |
| STEM + Bash'em Bots with LEGO® Materials | Week 1: June 28-July 2 | 2-6 | Play-Well TEKnologies | $375 |
| Urban Explorers | Week 1: June 28-July 2 | K-2 | Annette McGary+ | $375 |
| Tennis and Golf | Week 1: June 28-July 2 | 1-6 | TGA Sports | $400 |
| Virtual Half-day Camp: LEGO® Materials: STEM Challenge Camp | Week 1: June 28-July 2 | K-3 | Play-Well TEKnologies | $195 |
| Bertschi Explores: Lakes and Fresh Water Fun | Week 2: July 6-9 (*no camp Monday, July 5) | K-6 | Bertschi faculty | $300 |
| Parkour | Week 2: July 6-9 (*no camp Monday, July 5) | K-2 | Matthew Lang+ | $300 |
| Star Wars Jedi Engineering with LEGO® | Week 2: July 6-9 (*no camp Monday, July 5) | K-3 | Play-Well TEKnologies | $300 |
| Creating Our Way to Second Grade | Week 2: July 6-9 (*no camp Monday, July 5) | 2 | Sam Williamson+ | $300 |
| Virtual Half-day Camp: LEGO® Materials: STEM Explorations Camp | Week 2: July 6-9 (*no camp Monday, July 5) | 2-6 | Play-Well TEKnologies | $155 |
| Bertschi Explores: The Salish Sea | Week 3: July 12-16 | K-6 | Bertschi Faculty+ | $375 |
| Play Creation | Week 3: July 12-16 | K-2 | Matthew Lang+ | $375 |
| STEM Challenge + Harry Potter with LEGO® | Week 3: July 12-16 | K-3 | Play-Well TEKnologies | $375 |
| Creating Our Way to First Grade | Week 3: July 12-16 | 1 | Sam Williamson+ | $375 |
| Virtual Half-day Camp: LEGO® Materials: STEM Explorations Camp | Week 3: July 12-16 | 2-6 | Play-Well TEKnologies | $195 |
| Bertschi Explores: Creative Arts, Crafts, and Games | Week 4: July 19-23 | K-6 | Bertschi Faculty+ | $375 |
| STEM + Minecraft with LEGO® | Week 4: July 19-23 | 3-6 | Play-Well TEKnologies | $375 |
| Creating Our Way to First Grade | Week 4: July 19-23 | 1 | Sam Williamson+ | $375 |
| Virtual Half-day Camp: LEGO® Materials: Adventures in STEM Camp | Week 4: July 19-23 | K-3 | Play-Well TEKnologies | $195 |
| Bertschi Explores: Seed to Table | Week 5: July 26-30 | K-6 | Bertschi Faculty+ | $375 |
| Kindergarten Readiness Camp | Week 5: July 26-30 | K | Annette McGary+ | $375 |
| Drama - Musical Theatre Showcase | Week 5: July 26-30 | 4-6 | Matthew Lang+ | $375 |
| All-Sport Camp | Week 6: Aug 2-6 | 1-6 | Derren Haskell+ | $375 |
| Creating Our Way to First Grade | Week 6: Aug 2-6 | 1 | Sam Williamson+ | $375 |
| Speech and Debate | Week 6: Aug 2-6 | 4-6 | Matthew Lang+ | $375 |
| STEM Pokémon Engineering with LEGO® | Week 6: Aug 2-6 | K-2 | Play-Well TEKnologies | $375 |
*Grade level limits are determined by a child's entering grade in Fall 2021

^Camp tuition is due in full at the time of registration

+Bertschi School faculty

---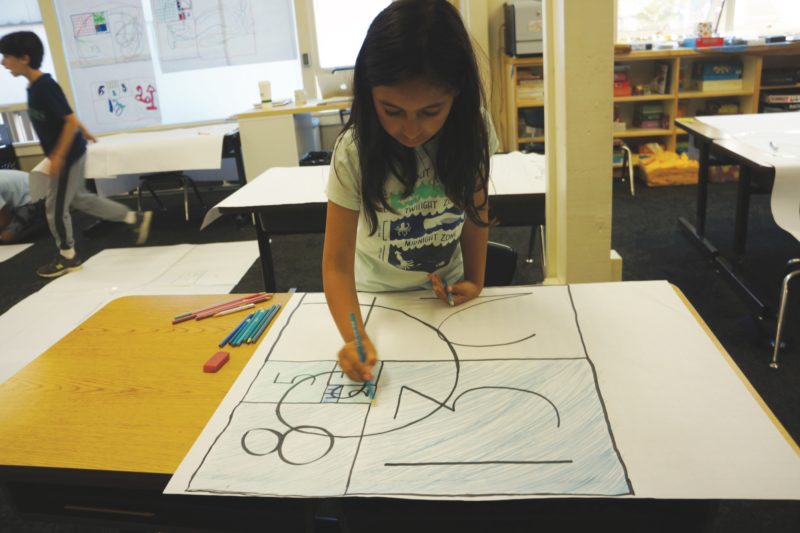 Create Art